Association of Black Tax Professionals
Master Tax Coaching
What is ABTP Group Coaching Model?
ABTP  Master Tax Coaching is a group coaching program which involves one or more coaches and two or more individuals. While the aim of coaching is typically to effect change in individuals, group coaching has the additional challenge of handling group-based dynamics by putting in place interpersonal and rapport-building skills. Our Coaches are dedicated to develop entrepreneurs into coaches who are taught by the best to be "The Best." We provide a great alternative for coaches who see powerful transformational results.
Our Business Coaching Program consists of 5 weeks filled with passionate and purposeful content:

Full Payment
Pay In Installments
BUSINESS COACHING PROGRAM

Executive Coaching
Executive coaching involves a series of how to implement one-on-one interactions between a business owner and manager or and/or employee. The goal of coaching is to equip people with the knowledge and opportunities they need to develop and duplicate themselves and become more effective.
Business Coaching 
A business coach will assist and guide the business owner in running a business by helping them clarify the vision of their business and how it fits in with their personal goals. Business coaching is a process used to take a business from where it is now to where the business owner wants it to be.
Skills Coaching
Coaching that is aimed at acquiring or improving work-related skills. Examples of such skills include (but are not limited to) delegation, time management, active listening, questioning, feedback and performance management skills.
Business Relationship Coaching
A relationship coach is someone who will assist business owners in learning vital skills for relating, especially in work related environments and teaches you how to develop and implement conflict resolution skills with your staff.
Personal Life Coaching
A personal life coach help their clients achieve their personal goals. These coaches apply skills in listening, life assessment, guidance and planning to assist and motivate their clients in defining and reaching their own desired outcomes.
GET STARTED TODAY! $3999
The Investment for ABTP Master Tax Coaching can be paid in full or paid in installments. 
Option for Install Payments only available until 8/9/22!
**Payment must be paid in full by 10/9/22 in order to ensure your space is reserved.**
Master Tax Coaching
About Our Coaches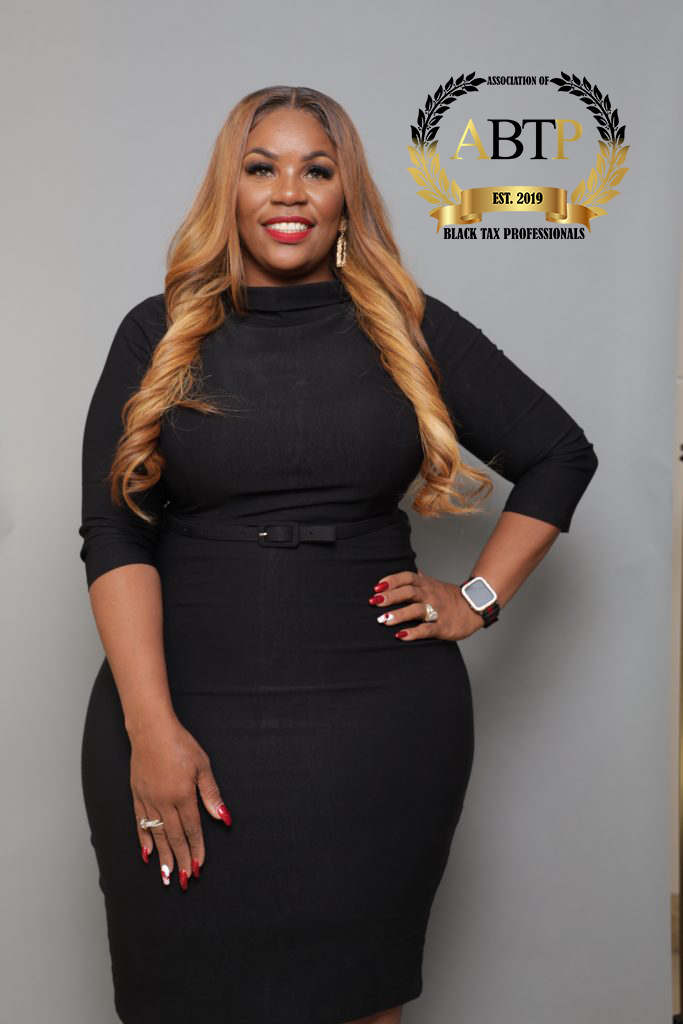 Shonda Love
Master Tax Coach
Shonda Love, CEO/Founder of The Association of Black Tax Professionals (ABTP) established this Association in May 2019 to support tax and accounting professionals by providing resources, training, education and coaching that enable our members to succeed both personally and professionally.
She started the ABTP Master Tax Coach Program along with founding members of this association who are committed to addressing the needs of black tax and accounting professionals across the United States. Through our various training, educational courses, conferences and events, we help ABTP facilitate career growth, skill-building, and access to professional networking opportunities.
She graduated from Houston Community College with a Bachelor's Degree in Legal Specialization and an Associate's Degree in Business Marketing from University Of Phoenix. She obtained her Insurance Agency license and actively serves her community by bringing awareness to underserved areas about building Financial Wealth.
She has been committed and passionate about building a community where black owned tax firms can succeed.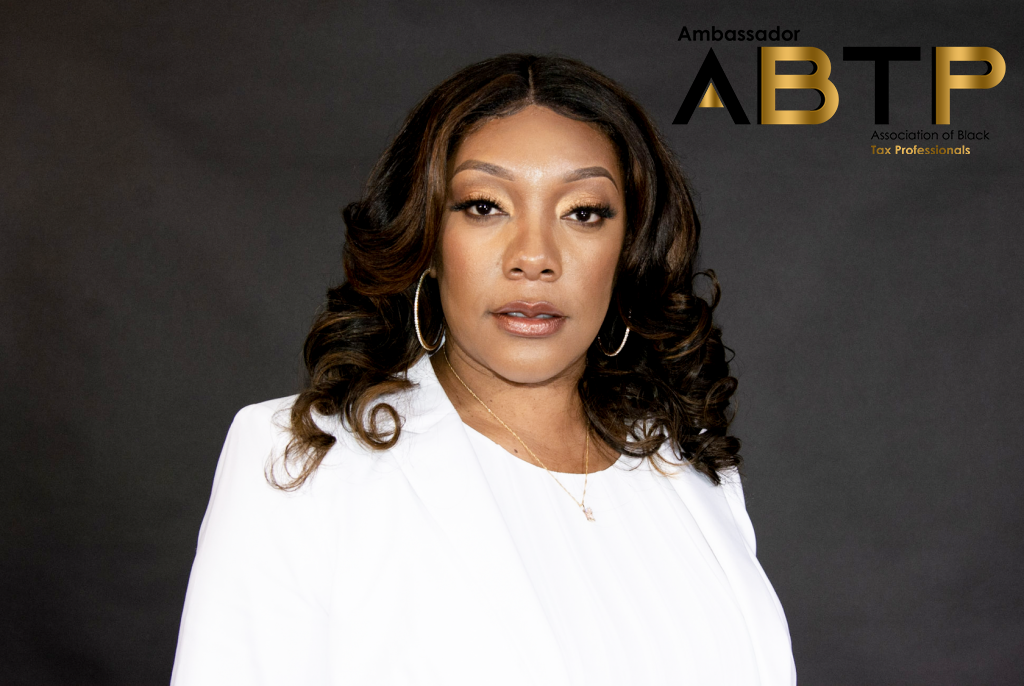 Dr. Eukeethia Barnes
Coach
Dr. Eukeethia Barnes is the Regional Director of the Association of Black Tax Professionals (ABTP). As the director, Eukeethia joins the experts in supporting business owners in dealing with their finances and tax preparation strategies. She is also the owner and CEO of Fresh Start, a chain of entities offering aspiring entrepreneurs the tools needed to build, upscale, and expand their businesses. 
She has just recently became Co-Owner of Lendio Atlanta as well. This is where she will aim to educate, empower, and fund business owners from all over the country.
Previously, Dr.Eukeethia worked in Corporate America building her experience and financial expertise in the process. Her colorful journey towards life, which includes downfalls and success molded her to be one of the most sought-after Tax Professional/Service Bureau and Business Coach/Educator all over America. 
She is also the chairperson of the PAC committee in Dekalb County. Aside from being a community activist, she's a bestselling author. Some of her works are: "Balance" – Entrepreneurship and Mental health, "The Blueprint" – Mapping Out a Business the Correct Way, "Ready, Set, Go" – An Accelerated Guide to Starting your Tax business, and many more! 
Her passion in helping others is ignited by her brand "I Am Eukeethia B." which aims towards empowering/aspiring entrepreneurs and bringing inspiration for everyone.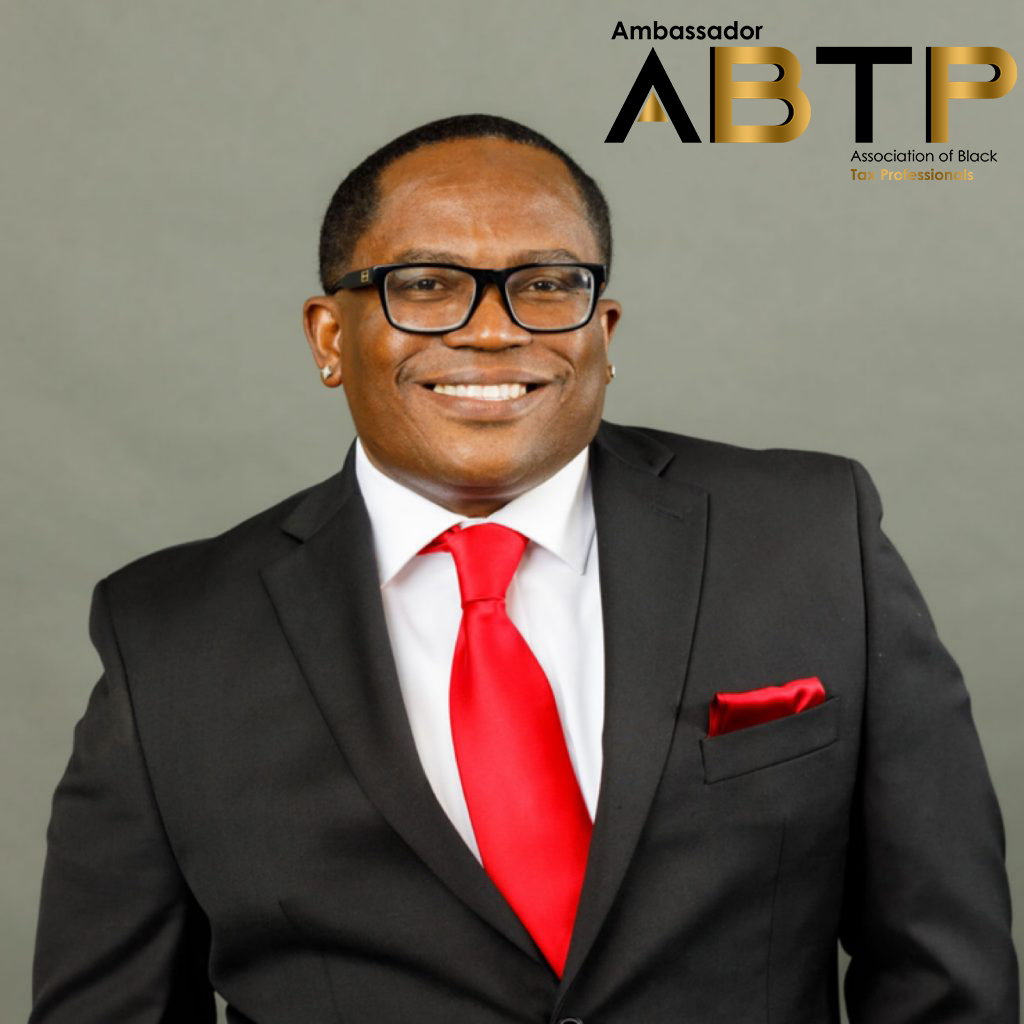 I have over 25 years in the tax industry.

I am the founder of Cole's Tax Academy where I have trained and graduated over a hundred tax professionals.

I coach and mentor tax business owners to grow and scale their businesses .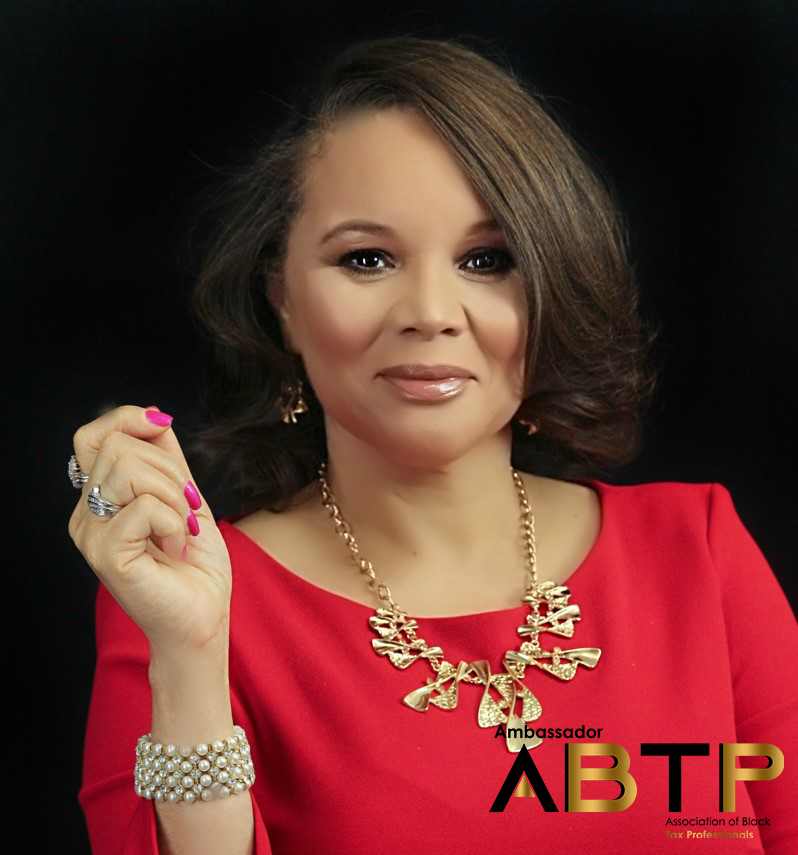 Founder and CEO, Dr. Cozette M. White is an acclaimed 6x bestselling author, nationally recognized advisory accountant and tax expert, international speaker, and philanthropist.
Dr. White is the resident Money Matter's Tax Expert for FOX40. Her excellent media credentials, professionalism, and outgoing personality have allowed her to provide expert advice on tax issues for CBS This Morning, NBC, ABC, and FOX television stations. She has been featured on numerous radio shows including Radio One and iHeart radio, she's a recurring voice to millions making regular appearances in various national media outlets, including Black Enterprise, Forbes, Women of Wealth, Upscale, The Huffington Post, and countless newspapers across the country. Women of Wealth dubbed White, "Wealth Builder Extraordinaire." In 2017, Dr. White was awarded the Lifetime Achievement Award by President Barack Obama.
White received her Master of Business Administration degree from the University of La Verne and her Bachelor of Science degree in Accounting from California State University, Dominguez Hills. Later Dr. White was awarded a Doctorate Degree of Philosophy Letters. She is involved in her community and is a member of Alpha Kappa Alpha Sorority, Inc; she is a member of the National Association of Black Accountants (NABA), National Black MBA Association (NBMBA), and a California Ambassador for Association of Black Tax Professionals (ABTP).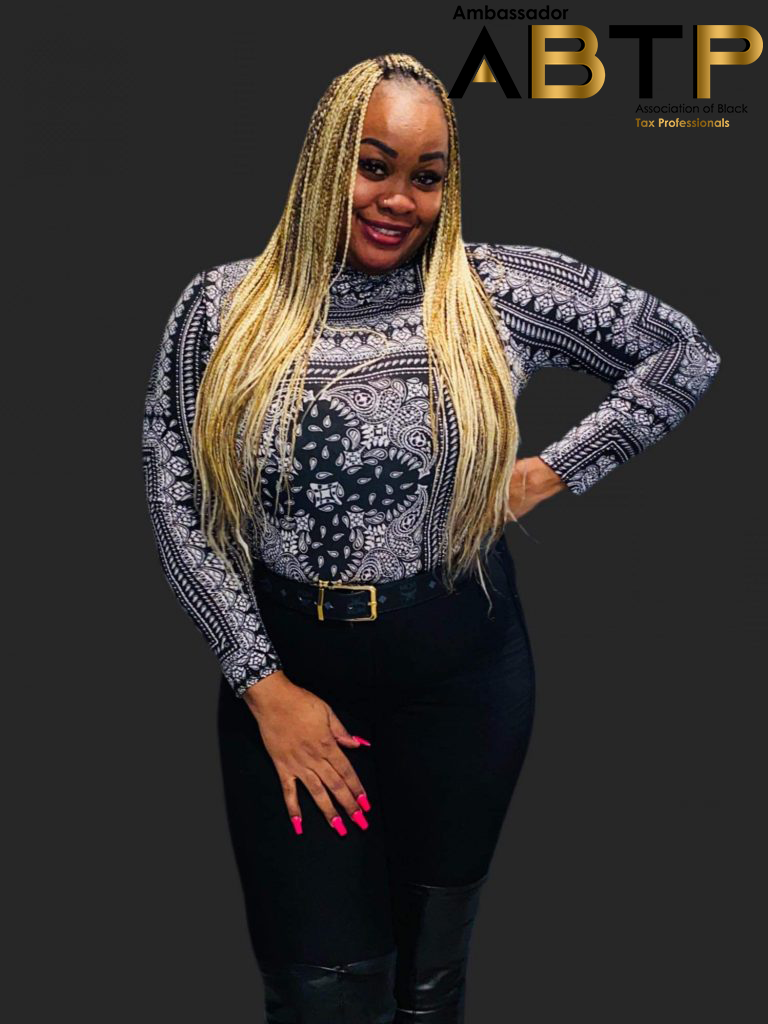 "I am here to help blaze a trail!"
Arianna Frank has over 10 years' experience in the tax industry. She comes with over 15 years of corporate management experience and has operated her own successful tax business for over 5 years.
She has spent years building her business and perfecting business processes. Now, she is dedicated to sharing her knowledge with aspiring entrepreneurs, through providing meaningful resources, mentorship, and training. She has worked with business leaders of all backgrounds, but specifically loves to work with Native Tax Professionals!
She has passion for helping clients grow their businesses and helping to develop practical plans for success. She has a passion for helping individuals and business owners in the Black Community thrive!
She is a South Central, Los Angeles native who will be residing in Texas and looks forward to the opportunity to mentor, teach and guide!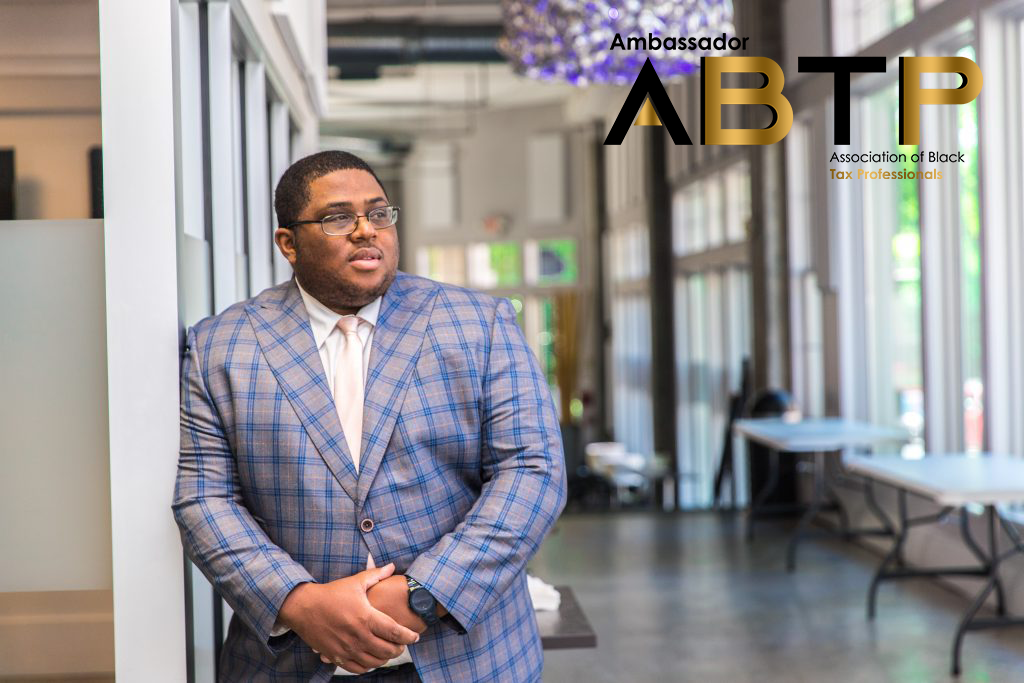 Doniel Lovely is a Tax Planning Strategist, Business Builder and Educator to over 100 BUSINESS TO INCREASE INCOME AND DECREASE TAXES.

My goal is to help get you from where you are to where you want to be with a system and plan of action